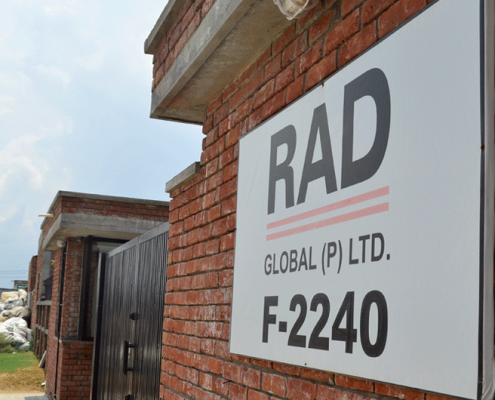 RAD Global is a trusted manufacturer and marketer of branded shading and home improvement products. Based out of Jaipur, Rajasthan the company produces warp knit shading fabric and its value added applications. The company currently offers products in three verticals including home improvement, agriculture and infrastructure.
RAD Global market products in domestic and international market under the name of HIPPO PLAST and also offer private label services to clients across the globe.
The company focuses on Quality and Value Addition & runs a medium sized operation which caters to the needs of clients looking for high quality and value added products. Supported with excellent infrastructure & machinery, RAD Global maintains a controlled environment to ensure that every product is in accordance with specifications and as per the need of clients.
The company is focused towards products in the DIY (Do It Yourself) category & protective farming category. These include household shading solutions like shading sails, outdoor curtains and ready to install fence structures.
The company maintains price competitiveness and quality by minimizing wastage & carrying majority if not all production processes in house. The promoters of the company both engineers from highly reputed institutes in India and USA provide guidance and ensure that the vision and mission of RAD Global is in line with its business philosophy.